My clinical practice is heavily influenced by Attachment Theory. I am attuned to relational experiences with an emphasis on expression of needs and perception of accessibility. I rely heavily on the emerging field of neuroscience to inform my understanding of trauma and how it impacts the brain and behavior, and I practice from a trauma-informed lens, assuming all clients may have a history of trauma. One of my primary aims is to reduce chances of re-traumatization during the counseling process. This philosophy is enacted through transparent counseling practices including shared goal setting, treatment planning, and conversations regarding clients' perceptions of progress.



I have worked in many treatment settings including residential treatment facilities, an inpatient psychiatric hospital, a 24-hour crisis line, a medium security correctional facility for men, and a mobile crisis unit for youth. The vast majority of my work has been with individuals in crisis or with extensive histories of trauma. The relational focus of my counseling practice aligns with the needs of these populations. I strive to create a non-judgement space where response to crisis and trauma can be explored, normalized, and integrated into functional ways of carrying adverse experiences into a future for the client that feels healthier. It is a privilege to be able to serve clients during vulnerable times in their lives, and I hope to instill that gracious spirit in my students as well.

​

My approach in counseling is client-centered with minimal confrontations. I bring laughter and joy into the counseling space to encourage clients to access the full range of their emotional experiences. I introduce movies, books, and activities such as drawing or journaling to encourage clients to broaden their worldview. This collective philosophy is how I approach my counseling practice.



Powered by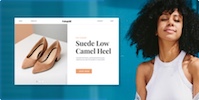 Create your own unique website with customizable templates.